Those regular attendees to VMUGs across the world may be a little surprised to hear that its often difficult for some people to get their companies to sign off on their employees attendance to a VMUG.
Its not something I came across as a regular attendee to the London VMUG but when I moved back to the North East and started attending, and then leading, the VMUG up here in Newcastle I noticed it was difficult for people to attend due to company policy or IT manager perceptions. I know there are quite large cultural differences between regions and countries and I suspect that's what's happening here.
It transpires that in the eyes of some companies, especially in the the North East, that events like the VMUG are viewed as a 'Jolly' and they are giving their employee a paid day off to enjoy themselves and get drunk. To a lesser extreme its viewed as 'personal development' and not of value to the company the employee works for.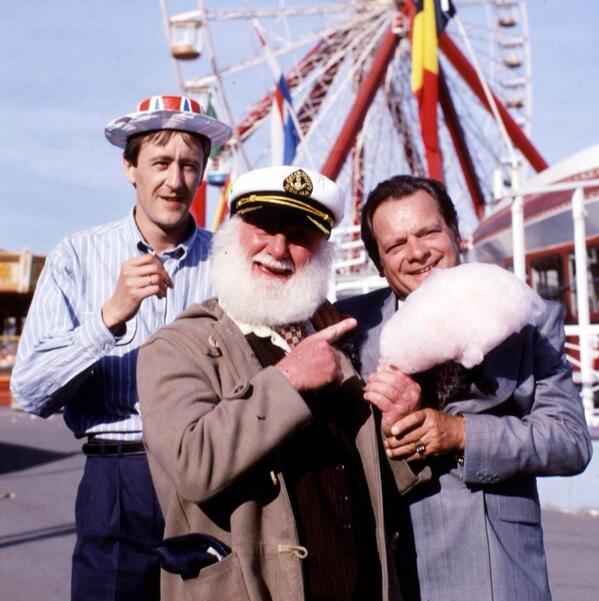 (I may come to the next VMUG dressed as Uncle Albert)
In fact I was surprised to hear that a good number of people at the last event had to take the day as annual leave from their employer. And a few couldn't attend as they were denied permission to even take a days leave.
Ill get this out the way now, YES, we go for beers (and food) after the event. And YES this is complementary. YES, there is also a raffle where someone could win a cool price like a tablet or other cool gadgets.
BUT
THIS IS NOT A JOLLY……..
Its a long old day listening to presentations and networking. As a leader I'm exhausted the next day and I know its the same for the attendees. Not every presentation is relevant to everyone. We try and make it as broad as possible to everyone benefits but there may be an hour when its a slog.
All VMUGs are packed with educational presentations on technology and disciplines that are relevant to nearly everyone that attends. Not only that but they are relevant to the companies they work for. Gaining knowledge on how others have approached similar problem and projects could prove critical to your companies IT transformation or resolving issues your currently having.
Product research and analysis. Sponsors bring a wealth of information and resource with them. While its no VMworld Solution exchange there are stands and plenty of opportunity to do some research on tech other than VMwares.
Networking with industry experts. There are ALWAYS top guys from VMware present at these events. And while that's great the BEST thing is that top guys from the wider industry attend also. I cant stress enough how much in one day of talking to an industry expert how much someone can be inspired to go back to their place of work with a new outlook on their IT strategy and also on life.
New Sales Connections. As with any event, sales guys from all sorts of companies (vendors and partners) are looking to make new connections with customers. Unlike getting a cold call about your PPI these guys are industry specific and can actually offer you great information and may be able to help open you up to technologies or techniques you previously had not considered.
If your an IT manager or Team Leader and one of your guys asks if they can attend a VMUG PLEASE let them take the day to attend. The benefits to your company will far out way the time they spend out of the office.