Just like Mini-Me is a small but perfectly formed clone of the original, as will the Mini North East VMUG on the 25th of September at:
Campus North
Sunco House
5 Carliol Square
Newcastle, Tyne and Wear
NE1 6UF England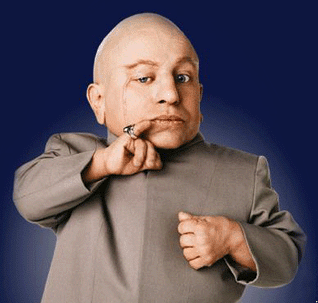 Here's the highlights:
What's happening?
We've been busy behind the scenes planning the next VMUG and decided to have a mini VMUG meeting in September. As this is a community group, we'd like to extend the planning to all our members so you have a part in shaping the next event.
When's it happening?
25th September 2015
4:30PM – 5:30PM (leaders meet)
5:30 PM – 6:30PM (All community members)
All VMUG members welcome.
Why are we meeting?

Test out an awesome new location
Discuss content our community would like to see at the next meeting
Requests for community presentation
Provide forum to support for community speakers
Launch an exciting new channel for community collaboration
Requests for VMUG leader volunteers
Social catch up for group members
Make people aware of Campus North and the excellent facilities available
See who will be at VMworld to share contact details
Why are we doing this, well we want your participation to make the North East VMUG the best it can be.
So if you would like to me more involved or even join the leadership team then sign up today and we look forward to seeing you on the 25th. https://www.vmug.com/p/cm/ld/fid=11656&source=5