All things that have a beginning must have an end, well according to the Matrix film anyway.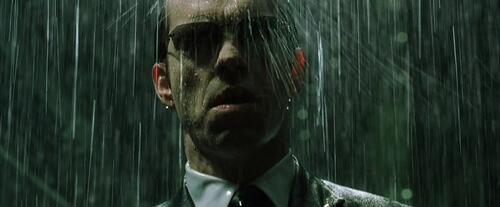 But today I can confirm the end of the Ravello Free Lab Service for vExperts. Emails went out today and you if you were signed up you should have it in your inbox.
For those that didn't know, the program gave access to Ravello for the whole year you are a vExpert (This was renewed if you got vExpert status again the following year) to 1,000 credits of cloud capacity for free each month. This for the vExperts was extra cool, because with Ravello you could fun vSphere directly in the cloud. In the early days of the program it was a little slow, but once it started running on OCI (Oracle Cloud Infrastucre) it really did fly in comparison.
The program was great for not only the free credits but also helped the wider community with the blog posts that sprang up and we (the Ravello PM team) ran a monthly vExpert community call.
But like all good thing, this program has come to an end.
Existing vExperts who are registered will get 90 days (September 16th) before we suspend the accounts. This gives you a chance to get any data you want out of your labs. You can extract the VMDKs from Ravello, and guidance for that you can find here.
Unfotunalty, those who registered will not get new accounts. We tried to capture everyone who applied so we could respond directly, but we may have missed 1 or 2 so apologies if that's the case.
Feel free to reach out to me directly on twitter @vmackem or if your on slack in the vExpert workspace, I'm in the #vExpert and #Homelab channels.
Here are some FaQs that may come in handy. But again reach out if you need somthing.
FAQ:
Q. Can I recover my data if I happen to miss the Aug 23, 2019 deadline for access to my account?
Q. Can I request either a time extension or more monthly credits to finish a project I am working on?

A. This will be done on a case by case basis and there is no assurance it will be approved. However please reach out to Amy or John via the email addresses above who will be able to forward the request to the correct people.

Q. Can I pay to continue to use my existing account from the Free Labs for vExperts program?

A. No, you would need to sign up to a new paid account and transfer your blueprints over to it before the 90s expires.

Q. I've recently applied for a new vExpert account. Will I receive an account that I can use until the program ends?
Q. Will Ravello Free Lab users have access to the repository after the shutdown?

A. The Ravello repository will continue to be available. However you will only be able to access it from a new paid account after the 90 days have expired.

Q. Will the Ravello vExpert blog posts and community pages remain available after 90 days?

A. Yes, these will remain available as they provide useful information to the VMware community outside of the Ravello technology.

Q. Will I lose access to my Ravello account after 90 days?
Q. Will all my VMs and data be deleted after the 90 days?

A. We will maintain the accounts for short period after the 90 days for emergency restores but after that all VMs and data will be removed and will not be recoverable